Computer-assisted curation: let's figure out the best system to help scale up curation operations!
See on
Scoop.it
-
Neli Maria Mengalli' Scoop.it! Space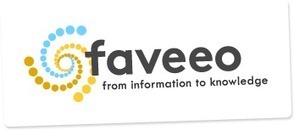 A great tweet posted last week by David Clinch illustrates this duality between two approaches : either completety human-based curation and knowledge management, or either algorithmic recommendations.
See on faveeo.com